Stretch Limos, Limo Buses, Super Stretch SVU's, Antique Rolls Royce or the Excalibur......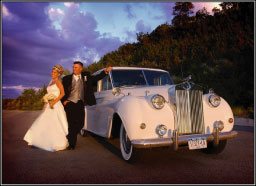 Majestic Limousine is a ground transportation company with over 20 years of experience in the industry. We founded our company on satisfaction, trust and reliability. Whether it's entertaining a client or a relaxing ride to the airport, Majestic Limousine has a vehicle that suits your needs.
In your quest to find the best service on your wedding day, Majestic Limousine understands the importance of our role. Our chauffeurs have been trained to pamper you. If you are in search of a unique experience that you will cherish forever, consider Majestic Limousine to enjoy the most important and romantic day of your life. We are dedicated to providing the most reliable and luxurious personal ground transportation possible.

The Right Limousine to suit the Occassion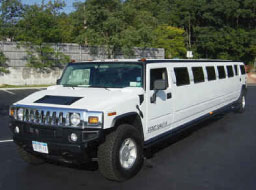 The Lincoln Navigator and Ford Excursion SUVs are our most unique limousines with enough room for up to 24 passengers. They feature CD player, DVD player, VCR, flat screen TV, champagne glasses, full fiber optics, bar area and some room in the rear for storage. Champagne and an assortment of soft drinks are included at no extra cost.
A chauffeur driven Excalibur Limousine is a masterpiece of nostalgic styling and motoring pleasure. This exciting coach sets the highest standards of automotive excellence. It is a perfect alternative to the traditional limousine and absolutely nothing says elegance and style like the unique Excalibur.
Antique Rolls Royce - If you would like to add a "Classic Touch" to your special day, consider riding in our beautifully restored "Princess" Antique Rolls Royce 5 passenger limousine. Complete with English style right hand drive and white-gloved chauffeur service.

Large Parties and Groups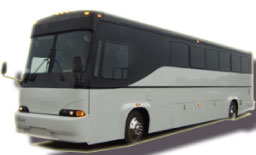 Majestic Limousine's Luxury Limo Buses are ideal for conferences, charters, socials and corporate groups, or for occasions when you need the finest way to move your group in luxury. We take notable pride in keeping our plush interiors impeccably clean and our vehicles meticulously maintained. They offer fine leather perimeter seating, built in bars, fiber optic lighting, stereo CD, DVD player, TV with VCR and ample space to celebrate.

cheap nfl jerseys